27″ Class Full HD TN Monitor with AMD FreeSync (27″ Diagonal)
LG 27MK400H-B 27″ monitor is a solid choice for great gaming at Full HD resolution. 75Hz high refresh rate combined with AMD FreeSync technology delivers a fluid gaming experience without screen tearing and stuttering. Ultra-fast 2ms response time works with Dynamic Action Sync to reduce input lag to its minimum so you can take the first shot. And thanks to Black Stabilizer, you can spot the enemies even in dark scenes. Also enjoy easy access to screen settings with On-Screen Control.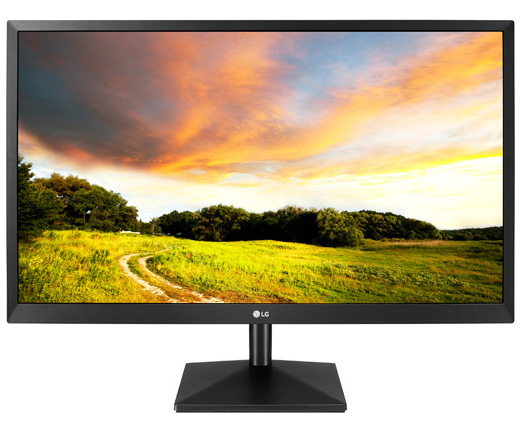 Full HD Display
You're in front of your monitor for hours on end. Make the most of your time, with an LG Full HD LED monitor. The clarity of 1080p pixel resolution is a game-changer. Simply put, everything looks more detailed than standard HD.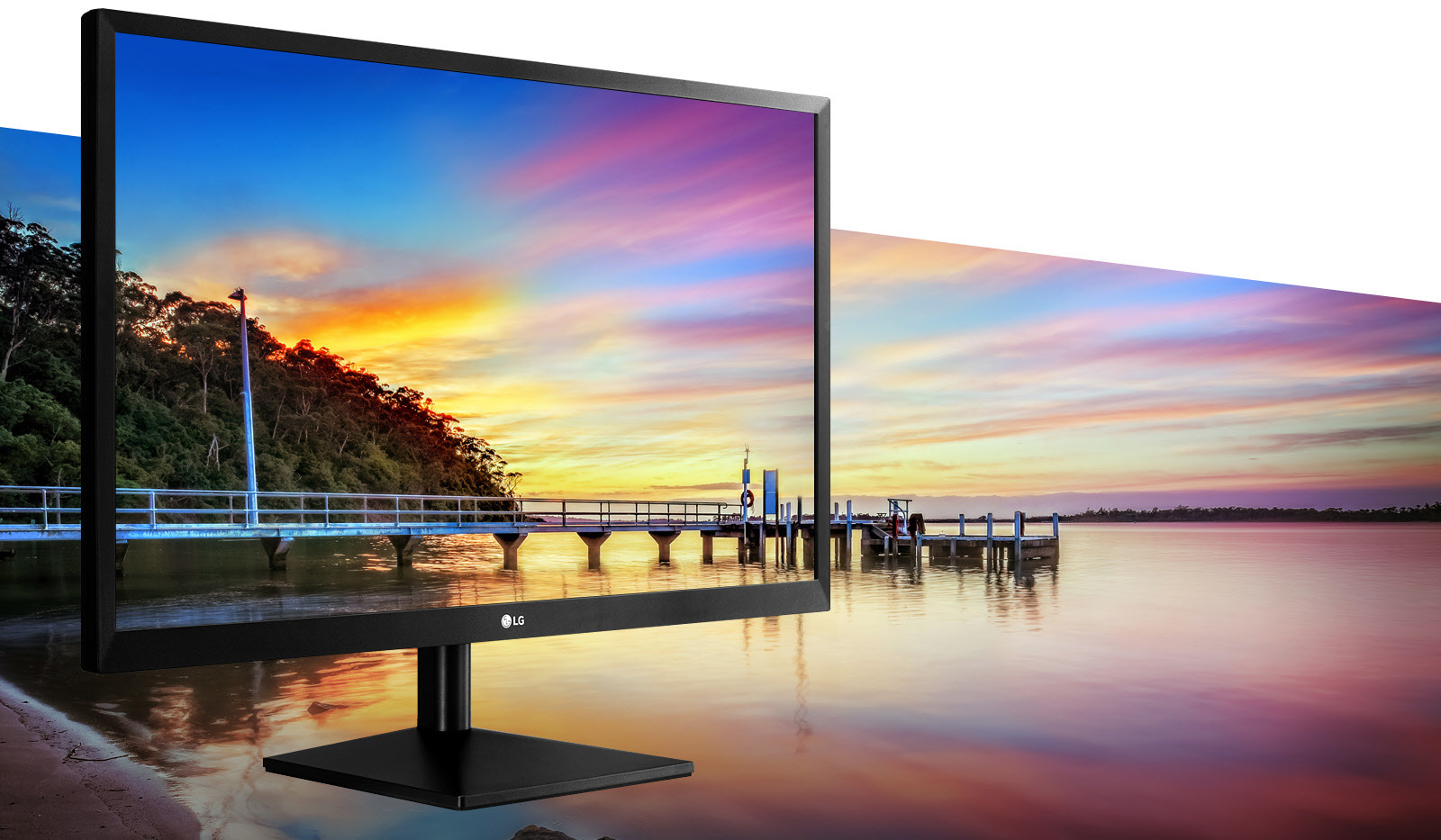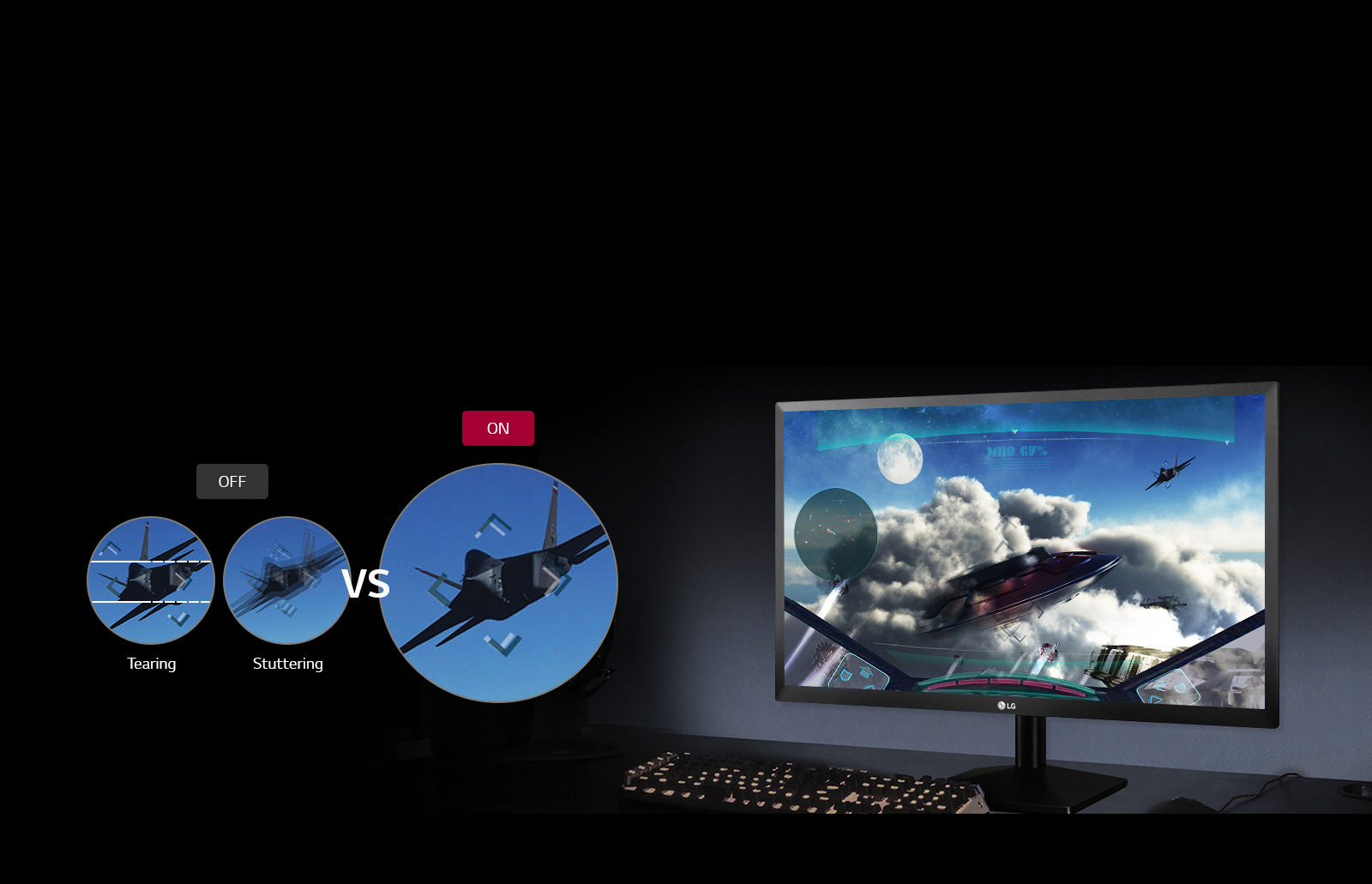 AMD FreeSync
With FreeSync*, gamers can experience seamless, fluid movement throughout hi-res, fast-paced games. FreeSync virtually eliminates screen tearing and stuttering.
*FreeSync is only available when it is connected to Display Port or HDMI.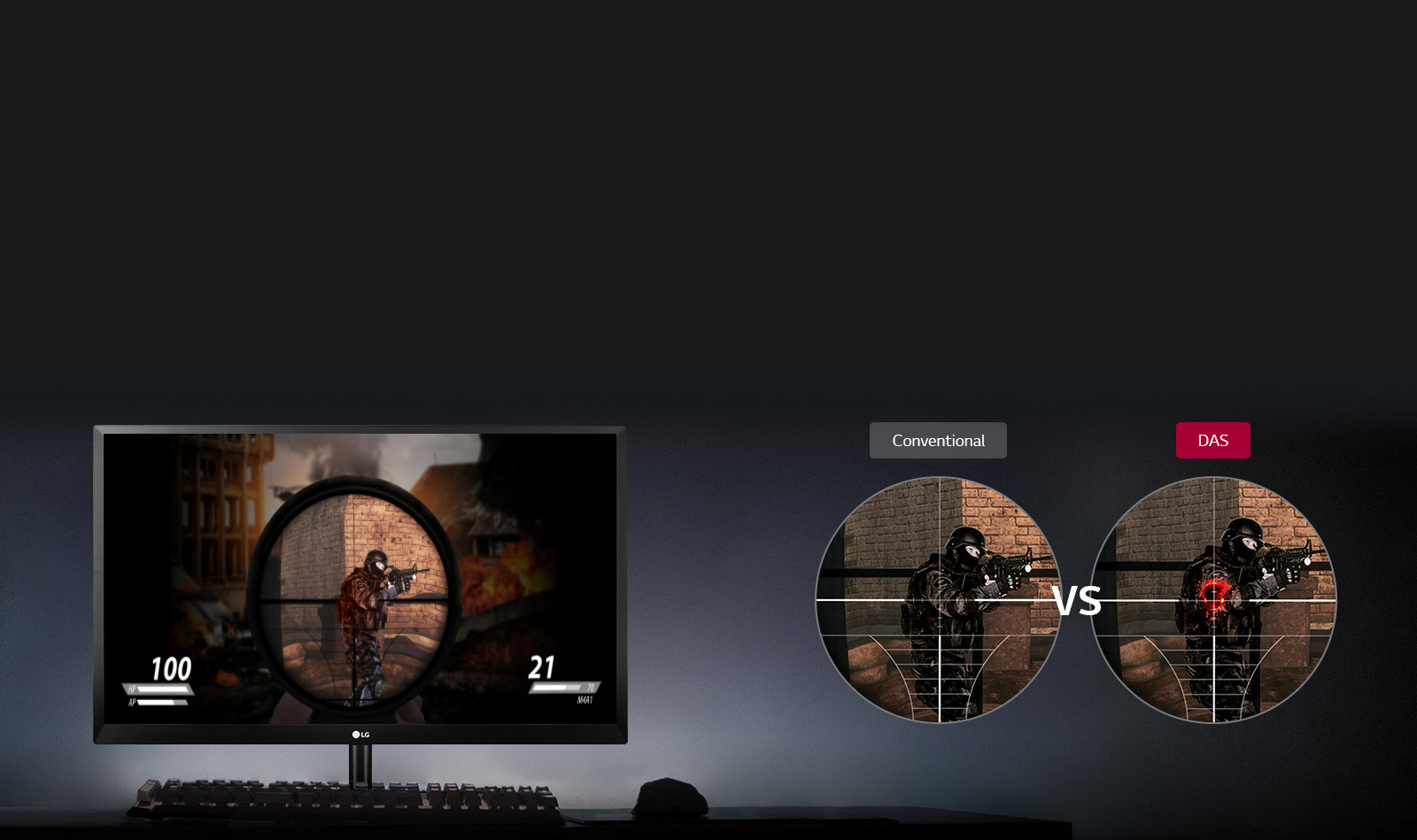 Dynamic Action Sync
Minimize input lag with Dynamic Action Sync so you can catch every single moment in real-time.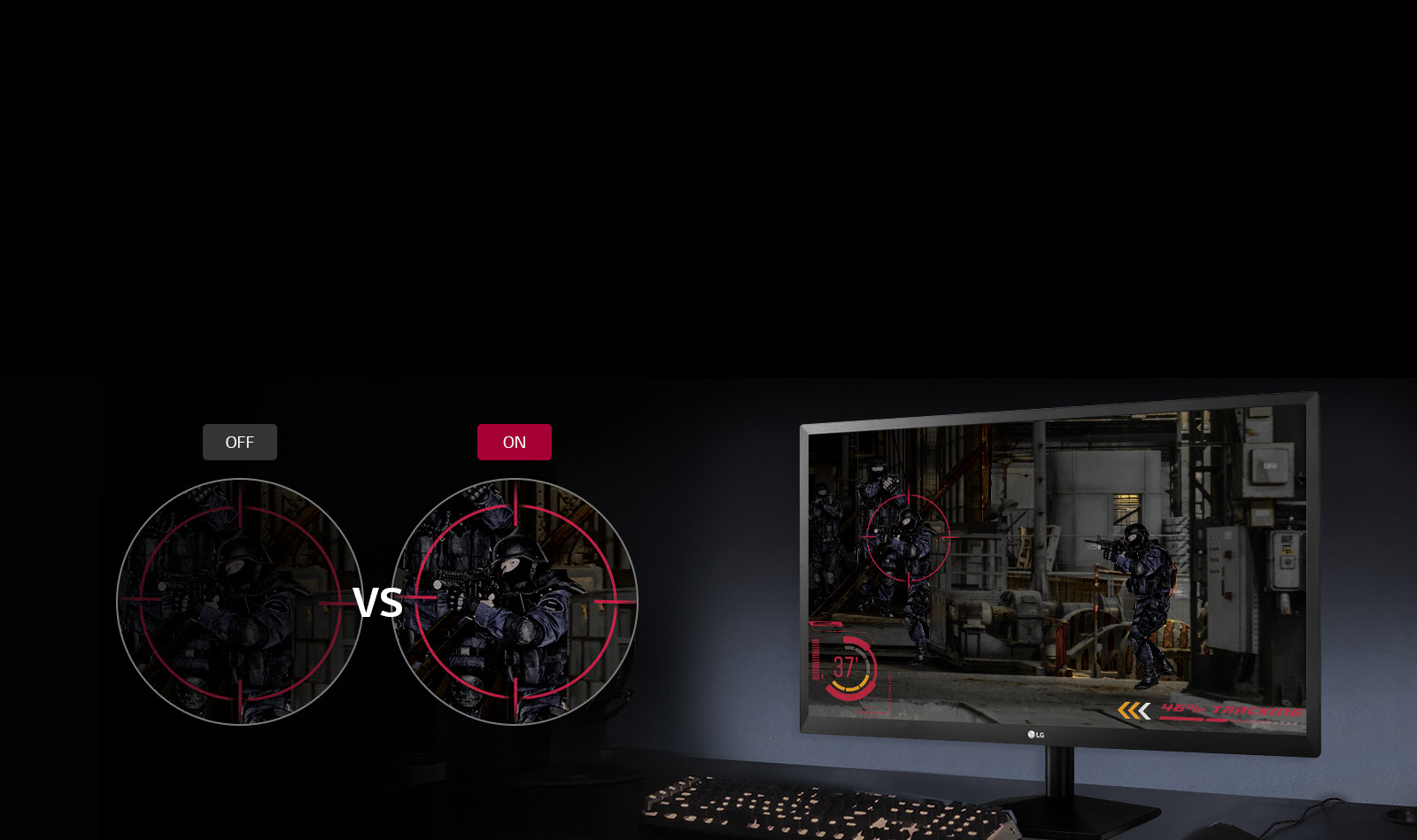 Black Stabilizer
Keep visibility even in dark scenes. LG's Black Stabilizer senses dark scenes and helps make it brighter so that you can find the enemies hiding and waiting to attack your player in the dark.
On-Screen Control
On-Screen Control puts a host of essential monitor settings into a handy window for quick, easy access. Volume, brightness, picture mode presets, Screen Split 2.0 and Dual Controller and more can now be adjusted with just a few clicks of the mouse, instead of hard buttons on the monitor.